3 Ways to Add Audio to Your Saratoga Springs Landscape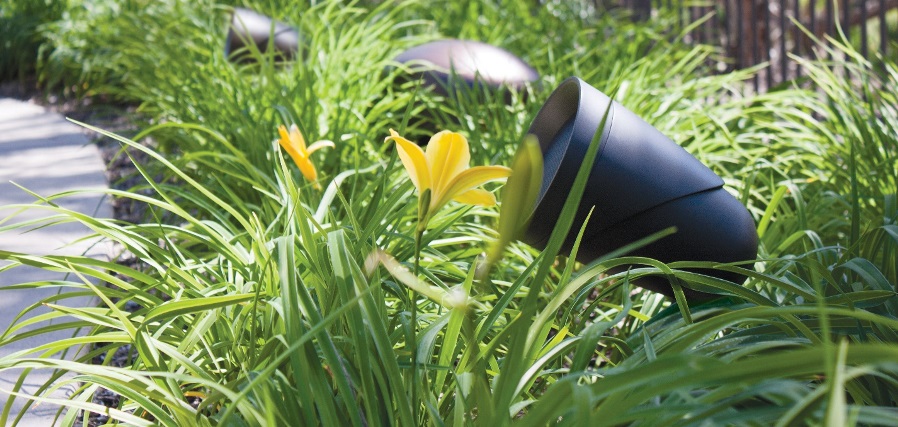 If you live in Saratoga County, like Saratoga Springs, NY, then you most likely have an outdoor area where you can enjoy the beautiful mountain views, the lakes, and the seasonal flowers. With some of the most breathtaking sights in the country, it's easy to spend most of your time outside. But can you imagine enjoying your backyard with some nice music? Ambiance Systems can install landscape audio so that you don't even notice the speakers and all you can hear is crystal clear sound. Continue reading to discover 3 ways you can add audio to your outdoor areas.

SEE ALSO: 3 Reasons Why You Should Invest in Smart Home Automation

Hide Your Speakers in the Brush

Our audio partner, Sonance, has an entire collection of outdoor speakers that can meet a variety of your needs and conform to different layouts. Their satellite speakers in the landscape series are constructed from a dark brown composite so that they blend in with their surroundings and also last longer. The all-weather design prevents corrosion, flaking, and chipping or scratches. The hi-fi sound radiates clearly from underneath the foliage, like the grass, bushes, and other plants in your yard. Our team will strategically place speakers around your property so that the sound fills your backyard and is evenly dispersed. So whether you are hanging out by the dock at the lake, lounging in a comfy chair beside the garden, or enjoying a dinner party by the barbeque pit, you'll be able to sing along to your favorite songs.

Boost Your Bass

Are you all about that bass? We can put your subwoofers underground so that you get that added depth and volume throughout your grounds without disturbing you outdoor decor. The only part you can see is the brown metal canopy. A Sonance hardscape subwoofer can be placed under outdoor furniture or planter boxes and still provide a big bass experience. You'll get more depth of sound without the negative visual impact. The best thing about Sonance is that you don't have to sacrifice Hi-Fi sound just because you are outdoors.


Expand Your Control Options

The music you play can have a big influence on the mood of your family or guests. If you want to play the same track throughout your entire property, both inside and outside, a whole house music control system can make it very easy. You can play different artists in different rooms, or the same playlist everywhere.

Our team can help you access all of your music sources, like Pandora, Spotify, XM Radio, and your MP3s. Change songs when no one is on the dance floor with your iPad and then lower the volume later so the neighbors aren't disturbed.

Whether you are relaxing with friends to some acoustic tracks by the lake or dancing out back at a party to today's hits, a control system will be your handy go-to solution for entertaining.

Get ready for your next gathering with friends and family by renovating your outdoor area with amazing audio. Ambiance Systems is your guide through the whole process and can give you exactly what you need for every occasion. Contact us to learn more.

No video selected.