CONTROL MEETS ELEGANCE
The technology behind your smart home automation system is only as good as the device that allows you to control it.  Once we have integrated your new smart home with intelligent systems, the fun part is taking control of any of those systems with the magical touch of a simple elegant device.  The true measure of wizardry (afforded you from a broad range of devices) allows you to control all the systems in your home seamlessly, while the technology behind them remains completely hidden from the naked eye.  We work with nothing but the best-in-class manufacturers to offer you a choice menu of capable products and devices to meet your project goals. Whatever your New York home or business requires, our ample selection of smart automation products has you covered.
Savant transforms your Apple® iPad®, iPhone®, iPod touch® and even your traditional HDTV into your very own personalized control portal for everything that matters most in your Albany, NY home or business. Savant's smart home automation products become your light switch, your thermostat, your personal media player, your on/off, open/close, up/down button from just about anywhere in the world.  What was once complex and confusing technology is now progressively smart with Savant.
You don't need multiple remotes just to watch television, or a wall filled with switches and knobs that take you three tries to find the right light. Take control of your Saratoga Springs, NY home with just one button press from a sleek Crestron touchpanel, designer engraved keypad or your iPad™, iPhone® or iPod® touch. Select a movie to watch or music to enjoy from your favorite chair. Adjust your lights, shades, temperature and check on your alarm system without getting out of bed. The comfort and convenience of the ultimate smart home automation lifestyle can be yours. The possibilities are endless; whatever you can imagine, Crestron can do.

In 2002, we set out with a goal – to reinvent whole house audio for the digital age. Our vision was simple - fill every home with music and make listening a valued experience again. We're making it easy for everybody to listen to the music they love in every room of their Saratoga Springs home, from media rooms to kitchens. To hear the songs they love, to discover new music they never knew existed, and to appreciate it all with the highest sound quality.
A touch screen is only as powerful as the system behind it.  Control your lighting, motorized shading, music, movies, HVAC… keep an eye on your surveillance/security cameras and monitor energy management throughout the home; the possibilities are endless.  Integration with Apple® is the perfect marriage of content and technology to create the perfect smart home automation system for your Clifton Park or Woodstock, NY home.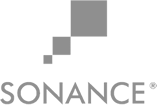 Whether an action-packed blockbuster, a stadium concert or a quiet romantic comedy, Sonance home theater solutions deliver powerful detail and clarity for multi-channel film soundtracks and musical performances. Sonance has solutions for nearly every use whether it's your Albany, NY home theater, the backyard, multi-room audio and much more.
Wisdom Audio was founded in 1996 with one goal in mind, to create the world's finest loudspeakers unbound by limitations of current technologies and past design. Our passion to provide high-end expressions of our art encompasses contemporary home entertainment requirements including multi-channel designs. Whether your interest is in traditional two-channel music reproduction or multichannel music and film playback, there is a Wisdom system to address the needs of your Clifton Park or Woodstock, NY media room.
This is how we define ourselves - passion and excellence. It's built into the design, the construction, and the performance of every Integra component. We don't build simply to impress.We make premium A/V components that the enthusiasts love and the industry admires. Components that break new ground in high-end build quality, high-definition potential, system integration, and multi-zone expansion. Free from superficial considerations, Integra reaches the pinnacle of a class and is the choice of A/V experts and home theater fans not just in the Saratoga Springs area, but worldwide.
TRUFIG's revolutionary flush-mounting solutions are designed for aesthetic-conscious architects, designers, and property owners in the residential and commercial markets. The uncompromising refinement TRUFIG provides has made TRUFIG a favorite in the professional Architecture, Design, and Construction communities across the greater Albany, NY area.
Digital Projection creates the captivating imagery demanded in the most elite home cinemas by manufacturing the most powerful line of precision displays in the projection industry. From exclusive film festivals and Hollywood studios to regal home theaters, Digital Projection is trusted across the world in every 2D and 3D projection application imaginable. Choose a Digital Projection display and experience Hollywood's home cinema directly in your Lake George, NY media room.